The current news and alumni updates from Lutheran South
Lance Social Distancing
We want to support you! Though this month has seen many changes in the way we teach and interact with each other, Lutheran South continues to provide outstanding academics through e-learning. Our students, armed with Chromebooks for learning, have excelled in the new format. We would like to support you as well. If you own a small business, restaurant or are on the front lines, please let us know. We are putting together a list of our alumni partners and would like to include you in it. Please update your information and send us photos that we can use to promote your business and thank you for the work you are doing. Update your information here. Send photos to our communications team. 
Lutheran South Summer Camps
Are your kids ready to get out of the house? Have them spend their summer at Lutheran South! Throughout summer 2020, we're offering a variety of half-day camps for students in grades K-12.
Whether your child is planning to attend Lutheran South in the coming years or if you are many years away from making a high school decision, spending a week or more on campus in the summer is a great way to see what Lancer life is all about. Explore our camps here.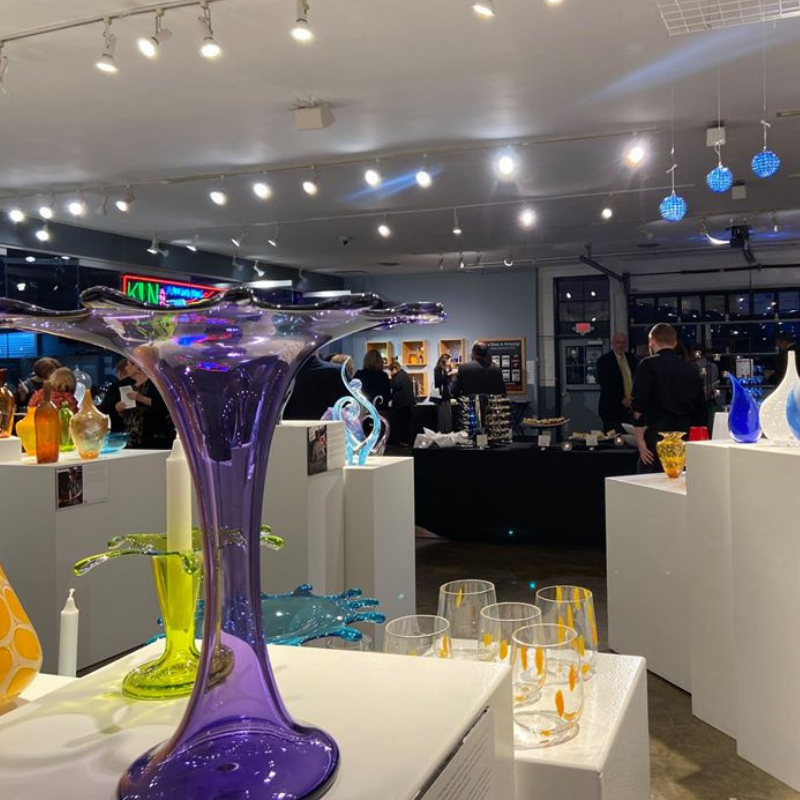 More than 130 alumni, donors, and friends of Lutheran South gathered at Third Degree Glass Factory for an appreciation dinner in March. Art students exhibited their work as LS grad, Mike Lorenz '98, detailed how his teacher,

Peter Richenburg,

inspired him to pursue his passion. Lorenz, now an art teacher at Lutheran North, explained the importance of creative thinking and thanked alumni and donors who make it possible for all students to receive a Lutheran education.
Lutheran South Summer Camp
Basketball Runs in the Family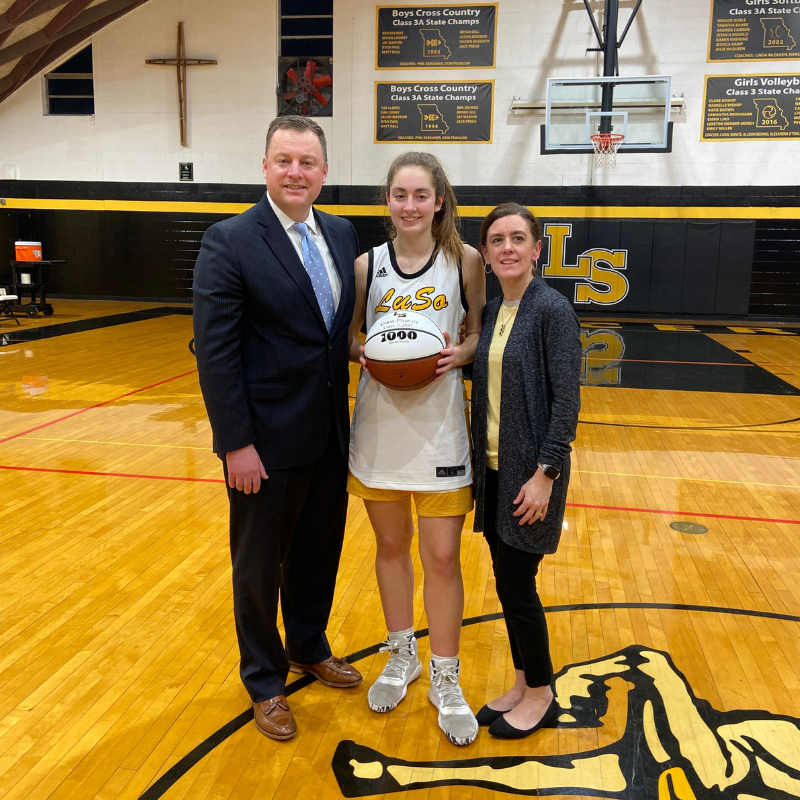 Junior Emma Pawlitz scored her 1,000th career point, becoming the 11th Lady Lancer to achieve this milestone. She joins the ranks of alumni Leketor Member-Meneh '17, Robyn Gerber '98, Brianna Frigerio '07, Courtney Lauer '07, Sheri Hartenberger '80, Sharon Hipp '87, Julie McQueen '04, and Heather Karner '04.
Emma holds records at Lutheran South for the most 3's scored in a career, in a season and in a game. Her father Aaron Pawlitz '92 and grandfather Ron Pawlitz '66 were basketball players at South as well.
Upcoming Events

Lutheran South Summer Camp Begins
Boys and girls golf and girls soccer kick-off our first week of summer camp, followed by basketball, softball and more. Register online at LSlancers.org/summer
Class of 1970: 50-year Reunion


We're postponing the previously scheduled 50th for the class of 1970 due to COVID-19. Mark your calendars for a 50+1 year reunion in 2021. This event will be held 6/11/2021 - 6/13/2021 with all the same events as previously planned for the summer of 2020. More details to follow.

Contact Patti Sprich (glennpatti@yahoo.com) or Karen Kaufmann (kamb2252@gmail.com) for more information.

Class of 1965: 55-year Reunion




The LHSS Class of 1965 will hold its 55th Reunion over Labor Day weekend. Plans include a mixer on Friday, Sept. 4, and a sit-down dinner the following evening. If you have questions or to RSVP, contact Dave Lehmann at drl2916@gmail.com or 314 277-2749.

Class of 2000: 20-year Reunion
Be on the lookout for details to come!
Alumni Spotlight
Rivers Recognized
The Affton Chamber of Commerce recognized Lisa Pfund Rivers, LS '83, as an exceptional educator for her work at Salem Lutheran School. Rivers has served 20 years at Salem and is a mentor to several teachers, who look to her for guidance. As an eighth-grade teacher, she has been instrumental in working with Lutheran South to help students transition to high school.